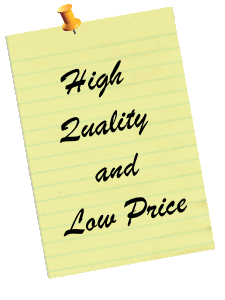 Related Links:
GRandall Web Design » Pricing » Web Calculator
Web Design Calculator
Use this calculator to get a quick estimate of your custom web design cost. NOTE: This calculator is designed to give you a rough estimate, your actual price could vary according to the web work performed.
Request a Quote from GRandall Web Design
Before you request a quote from GRandall Web Design you should plan what you want in your web site and decide what your budget is. When figuring your budget compare your web design costs to the cost of other forms of advertising. The initial investment you make in your web site is very small compared to the potential for profit. Remember, the purpose of your web site is to attract new customers. How much money would just one new customer a month bring your business in a year? Take this into consideration when you decide how much you can afford to spend.