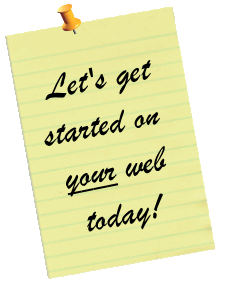 Related Links:
GRandall Web Design » Contact
Submit Your Web Design Request
Please take a moment and fill out the Web Design Planning Form below. This information will help in the planning of your custom web site. After the form is received GRandall Web Design will contact you with a development proposal. Fill in the appropriate information on the form, this information will be used to design your site. If you have any other questions not covered here please feel free to e-mail GRandall Web Design:

eMail:
Web Design Request Form Temporarily Unavailable
Due to the high volume of SPAM the Web Design Planning form is being reprogrammed with new anti-spam measures. Please contact GRandall Web Design using the e-mail link above. Give a brief description of your web site needs, size of site, your projected audience and your contact information and I will get back with you about your web site. Thanks and sorry for the inconvenience. SPAM is a problem that affects all of us in a negative way.