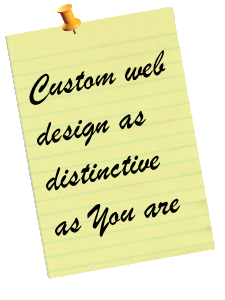 Related Links:
GRandall Web Design » Frequently Asked Questions
Frequently Asked Questions Click on the question below: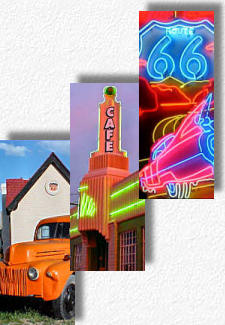 What is a Scrolling Screen Size?

By Scrolling Screen Size we mean the part of the page that is seen in the browser window when you first enter a web site. The scroll bars to the right of the window allow you to scroll down to see more of the web page. The scrolling screen size of a web page then is how many full browser windows it takes to view the whole page.

Is Page Downloading time really important?

It is if you want to keep your customers on your web site. There's a funny thing about web surfers - they are an impatient lot. If they have to wait more than ten seconds for a page to load they have a tendency to leave the site. GRandall Web Design builds your pages with this fact in mind. Attractive, fast-loading pages are our goal.

What is a Static Web site?

A Static Web is one that doesn't change. If offers no real customer interactivity besides navigation buttons and maybe an e-mail button. It is handy when you want to present information that doesn't change or need to be updated regularly.

What is an Interactive Web site?

An Interactive Web asks for input from the customer or allows the customer to do something more than just navigate your site or send you an e-mail. An interactive site may contain small programs, databases, shopping carts, and CGI forms. An online store is an example of an interactive site with an inventory database, shopping carts, and checkouts that can process credit cards for example. These sites usually require more maintenance than static web sites because the information is constantly changing.

Do I really need a Domain Name?

A Domain Name is not necessary to have a web site. Many personal sites use only the Domain Name of their Internet Service Provider (ISP). We would recommend a Domain Name if your site would be a commercial enterprise. As a business it just looks more professional and lends an air of credibility to your site. Contact GRandall Web Design to find out how you can register your own Domain Name.

What are Meta Tags?

Meta Tags are hidden names in the web page's HTML code. You will never see these names in the browser window, but search engines use them to index your web site. Meta Tags are crucial for getting listed on the major search engines. GRandall Web Design puts Meta Tags on all your pages based on the purpose and content of your site. It's part of the package deal!

Will I be able to Make Changes to my site?

You can always change your web site at any time. This is especially recommended to keep your site fresh and bring your customers back time and again. GRandall Web Design has a maintenance plan for these updates too. Using the maintenance plan will save you 50% off the hourly rate. Now that's just good business.

Can I Protect My Web Content?

Copyright violations are a real problem on the World Wide Web. We've heard it said that once you put something on the Internet anybody could appropriate it for his or her own use. In fact farther along on this page we'll tell you how you can download graphics from other web sites. This can be very handy when building your own clip art files. But what if you have a personal photograph or work of art on your web page that you don't want copied? GRandall Web Design can build your page with code that will disable the right mouse click and copy function to save your artwork for you alone.

What are Interactive Forms?

Interactive Forms are forms that ask your customer for information. If you have ever logged on to Yahoo or AOL and where asked your user name and password you've filled out an Interactive Form. GRandall Web Design can build Common Gateway Interface (CGI) or PHP forms for your web site that can be used for reservations, requests for information, data collecting, or other user input for a small additional fee. Our Contact page uses just such a form. Forms are also used to gather information for input to databases. In database driven web sites forms are an integral part of the user interface.

What are Interactive Graphics?

Interactive Graphics can be a very effective part of your web site. These components have code behind them that allows them to do something when the user does something with the mouse. The most common forms of interactive graphics are the mouse rollover, popup information windows and image maps. GRandall Web Design builds all types of interactive graphics. Rollovers can be made from graphics that change when the mouse cursor is placed over them. The process happens so quickly that it appears as if the buttons are animated. Actually, each button is a set of two graphics, one placed on top of the other. The rollover effect can be achieved through Styles (CSS) also, this is the more common practice in today's web design. Popup information windows can be used for catalog pages, thumbnail images, or anywhere where your visitor might need additional information.

What is a Graphic Rollover?

A Rollover is a graphic such as a button or image that changes when the mouse cursor is placed, moved, or clicked on the graphic. If used as a navigation button, the process happens so quickly that it appears as if the buttons are animated. Actually, each button is a set of two graphics, one placed on top of the other. GRandall Web Design can code rollovers into your web site for dramatic and interesting effects. This is part of our custom graphic service.

What is an Image Map?

An Image Map is a graphic that has what are known as hotspots built into them. These hotspots can be programmed to do something like act as a hyper link to other web sites or pages. For example, say you had a map of the United States. If you turned that map into an Image Map you could set each state up as a hotspot that links to a web page specifically designed for that particular state. GRandall Web Design can design Image Maps for your own web site if you want.

Can you make a Company Logo for me?

GRandall Web Design can design any custom graphic you want, from company logos to special event posters. Just let us know what you want and we'll see what we can come up with.

What are Internet Ready Graphics?

Internet Ready Graphics are pictures, images, and animations that are saved in an Internet friendly file format such as JPEG or GIF. Basically, any graphic you can send as an attachment in e-mail is ready for the Internet, and can be placed on your web page.

Can I Get Images from the Internet?

You can always download images from the Internet, unless they are protected (see above). There are many free clip art sites on the Internet that have great graphics you can use for your web site. You can download any graphic to your hard drive by right clicking on it and selecting the Save As option from the menu shortcut that pops up. One thing to remember though is the copyright law. If you download original graphics from some other site to use on your own site be sure to get permission from the original owner. That is just plain ethical.

How can I Send My Graphics to you?

Graphics sent to us by electronic means (e-mail) have to be in a digital format. Pictures and artwork should be in the JPEG or GIF format. If you do not have a digital camera or scanner one option you can use is to develop your film and get a photo CD at the same time. Any picture on the photo CD can be e-mailed to GRandall Web Design. You can also send your photographs to us and we can scan them into digital format for a small fee.

How can I use Lots of Graphics on my page?

You really can't use lots of graphics on a page and still maintain a fast download time. We do have an option though. We can use Thumbnail Images that are hyper links to the larger image. A Thumbnail Image is a miniature version of your original graphic. Many of these can be placed on a page, and because of their small size, won't affect the download time as much as large graphics. These small images can be made into links to the larger images on another page. Thumbnails have the added benefit of giving your customer the choice of the images or graphics he really wants to see. Your customer can skip the pictures (and download time) that he or she is not interested in. Thumbnail images are perfect for catalog pages for your Internet store.