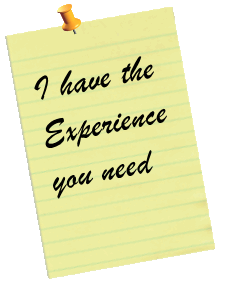 Related Links:
GRandall Web Design » Resume
GRandall Web Design Experience
Guy Howard Randall
1308 Rice Ave.
La Junta, CO 81050






---
SUMMARY
Currently I am a freelance web and graphic designer, working in the field of web development since 1999. In 2003 I was the photojournalist and web designer for the historic Route 66 Caravan Save-A-Landmark project sponsored by Hampton Inn. I was awarded an AAS Degree from Coconino Community College in 2002. I graduated with honors in Computer Software Technology. I retired in July 2002 as a Chief Machinery Technician in the U.S. Coast Guard Reserve where I directed 25 highly trained personnel.
---
EDUCATION
Coconino Community College.


Computer Software Technology AAS (2002)
Advanced Computer Software Technology Certificate (2001)
Intermediate Computer Software Technology Certificate (2000)
Awarded Outstanding Occupational/Vocational Student of the Year 1999 - 2000, and 2001 - 2002.
Computer Information System courses included: Advanced MS Office applications, Front Page, Upgrade and Repair of PCs, Windows 2000 network support, Adobe PhotoShop, Adobe Illustrator, Desktop Publishing, and Principles of Programming.

Continuing education from HTML Writer's Guild includes courses in C# Programming and ASP.NET Development, Cascading Style Sheets, Macromedia Flash, Javascript, MYSQL and Database design (2003 - 2009).
---
EXPERIENCE
Web Page Design Service.
Working with varied businesses and ISPs to design and maintain commercial web sites. (1999 -Present) I am currently designing the front-end web interface and marketing graphic design for Otero Junior College in La Junta, CO. I have extensive HTML/XHTML experience and and work with PHP, MySQL, JavaScript, CSS, and ASP.NET web development. I am very proficient in digital photography and graphic design using Adobe PhotoShop, Illustrator, and Macromedia Flash.

Commercial Sites: Web Design Portfolio

Graphic Design: Graphic Design Portfolio
---